We're trying to save the planet….One holiday at a time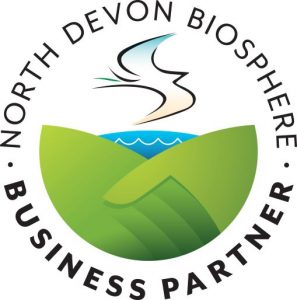 !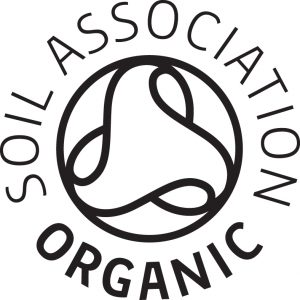 Seriously though, we don't take our commitment to the environment lightly and we're doing our best to keep our carbon footprint low whilst keeping your comfort levels high. We are proud to be a North Devon Biosphere business partner, working with other like minded local businesses to help promote sustainable tourism.
By installing a biomass boiler and solar panels, having our own water supply, recycling where we can and using environmentally friendly products we're doing our utmost to be as green as possible. We are accredited organic by The Soil Association, that with our sustainable farming methods and stewardship of the land  help to keep our footprint light whilst preserving and enhancing the beauty of this stunning valley.
You can help too so please read on…..
Heating & Hot Water
Our wonderful green Biomass Boiler provides all the heat and hot water that is used in the holiday cottages here on the farm, it provides unlimited heating and hot water all through the year, keeping you cosy and warm
in the colder months and ensuring everyone gets a hot shower when they return from the beach.  You are welcome to come and have a look at it – please just ask.
It's also well worth knowing too that it's all powered by responsibly sourced wood pellets, is carbon neutral, and it doesn't cost The Earth…. whoever said great ideas don't grow on trees?!
Water
All our farm water supply comes from our own spring and we think it's much tastier than a lot of bottled water – it's certainly fresher – although we have a small storage tank to cope with heavy demand at certain times, more than likely your glass of tap water was flowing through underground aquifers on its way from Exmoor to the sea just a few hours before.
The Power of the Sun
Solar PV panels on the roof of the Farmhouse  generate electricity from the glorious Devon sunshine that we get so much of down here. This goes towards our total electric usage for the whole farm, but when we need a little more: the sun's not shining so much, or people are cooking our lovely steaks and burgers we have to take it from the Grid, but it's all still on a green tariff with the Good Energy Company, so that's all alright.
Other stuff
We use environmentally friendly cleaning products, and for barbecuing our delicious farm produce we sell charcoal and firelighters that are produced locally and responsibly.
Your bit (or… it's easy being green)
There are some things you can do to help keep Lower Campscott as green as possible and we have put together a 5 step plan to guide you:
Reduce, reuse, recycle
Recycling is a double whammy: what gets reused doesn't go into landfill, so it's great for everyone. We have a recycling point outside the games room which takes most things so just drop it off on the way to practise your moves on the table tennis table.
Cut down on your mileage
Try life in the slow lane – some of the best ways to appreciate our countryside are cycling or on foot. We're a short walk from the pub (which does add some motivation), and the South West Coastpath with some fantastic views, not to mention the Tarka trail cycle path. Leave the car behind – it will still be there when you get back!
Try our local produce
Try something you'll never get when you are at home: not only from here on the farm, but from all over North Devon. There's a wide range of local produce which not only has clocked up low food miles, but it tastes great too. For example Amary farm who grow fantastic organic vegetables on a site that is just a short stroll up our lane. And not forgetting Borough farm eggs and Brendon Hill Crafts for jams and chutneys.
Saving energy and resources
While you're here, switch off and shut down… And try turning off lights and reduce your electricity usage as well! To help you, you will find a handy OWL energy consumption monitor in your cottage that will tell you how much energy you're using. They're fun, and watching them can be a bit addictive.
Respect the countryside
You're very welcome to walk over our land, and to help you we have a series of farm walks, some short, and some not so short. Please bring any litter back with you, and leave gates as you find them.